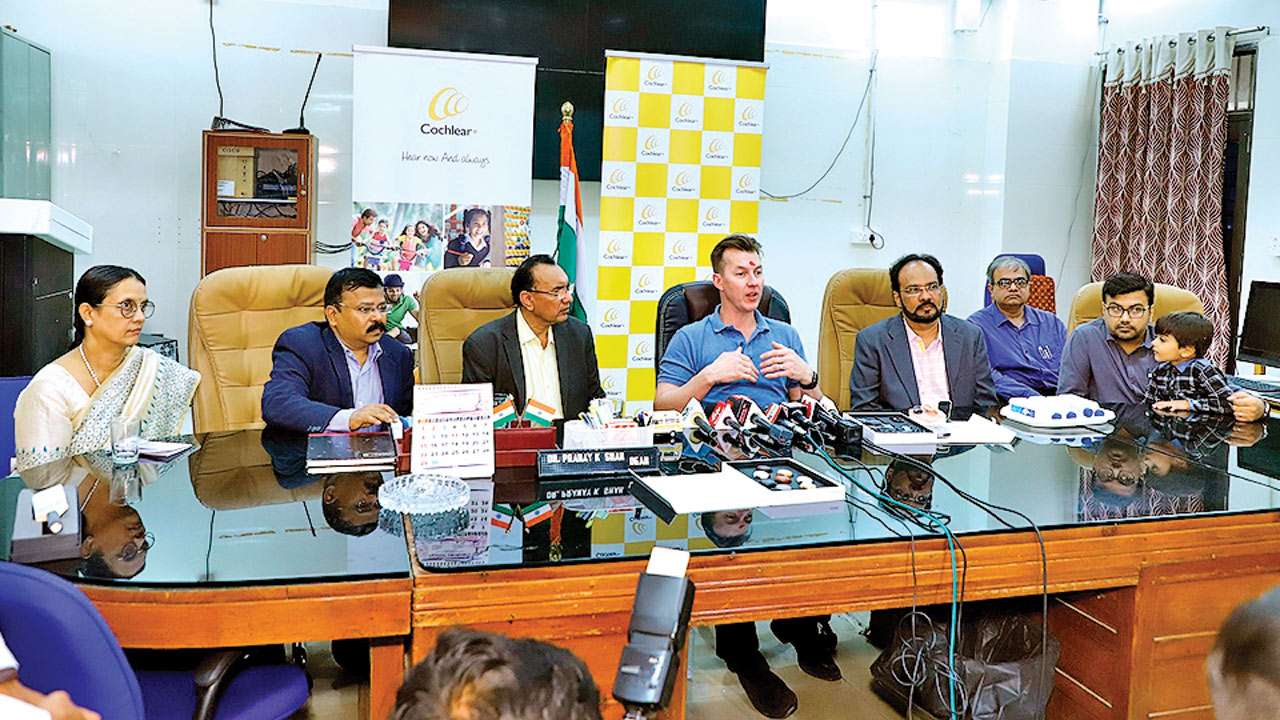 Over 1.9 lakh people suffering from hearing impairment in Gujarat, former Australian pacer Brett Lee on Thursday highlighted the need for Universal Newborn Hearing Screening (UNHS) and urged the government to implement the same. He was in the city to raise awareness about the need for early screening and intervention for children with profound hearing loss.
After addressing a gathering of students and doctors of BJ Medical College, Lee interacted with the media. He said hearing impairment is the second most common disability in India, but people are not aware of the importance of early intervention and the impact of hearing loss.
"466 million people in the world suffer from hearing issues. I strongly believe that everybody deserves to hear the sounds of life and no one deserves to live in silence. Parents and family members should not ignore the smallest signs of hearing loss and should take speedy action," Lee said while addressing the press. He also urged the government to strive towards mandating UNHS.Ahmedabad Civil Hospital's ENT Surgeon Rajesh Vishwakarma also stressed on the need for a hearing screening.
The medical practitioner explained that in the absence of a hearing screening programme, parents are dependent on indicators such as difficulty in learning language and comprehension to identify hearing loss in children over a period of time.
Vishwakarma said such delays cost children up to 24 months of precious time of learning and development. Therefore, the doctor said, timely identification and treatment of hearing loss is extremely crucial.
"Although targeted newborn hearing screening is being carried out across various hospitals of the country, it is yet to become a universal phenomenon. UNHS programme recognises indications of hearing disability, and early discovery makes early treatment possible," he said.
As of now, Kerala is the first state in the country to provide hearing screening for children in the 61 government maternity centres.According to WHO data, 466 million people in the world suffer from disabling hearing loss, out of which 34 million are children. If preventive measures are not taken, 900 million people will have disabling hearing loss by 2050.

Meanwhile, during the event, Lee also signed an autograph for a four-and-a-half-year-old kid who was diagnosed with 90 per cent hearing loss but was successfully treated using cochlear implants.