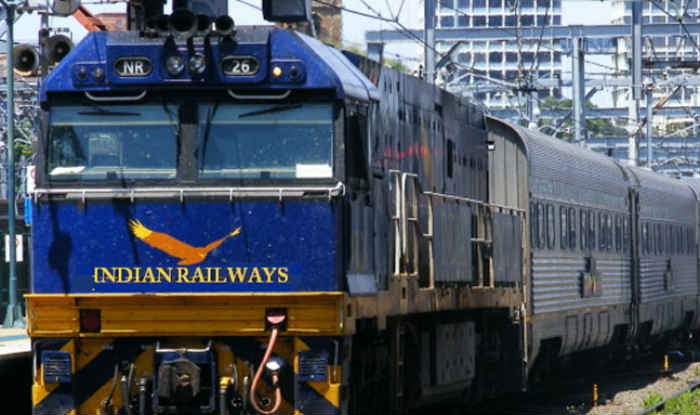 Starting this December, there will be no rumbling sound of railways as trains to go 'silent', thanks to this new technology. Indian Railways is planning to use the new Head on Generation (HoG) technology where the power will be drawn from the overhead electric supply, instead of the noisy power cars.
At present, there are two power generator cars which emit fumes and make noise when the trains run. Indian Railway plans to replace the power generator cars with one silent generator car and a LSLRD (LHB Second Luggage, Guard & Divyaang Compartment). LSLRD will convert power from the overhead supply using the HoG technology. LSLRD will also have a specially-designed cabin with additional seats for passengers and extra space for luggage. The 'silent' car will be used for emergency. With the use this new technology, the seats in trains will be increased.
Indian Railways plans to convert all LHB trains to HoG system by the end of this year, said Rajesh Agarwal, Member (Rolling Stock), Railway Board. Currently, the power cars generate a 105-decibel noise, which will reduce to nil by year-end, Agarwal said.
Head on Generation technology taps power supply overhead power lines and distributes it to train coaches. The railways is in the process of converting its Linke Hofmann Bosche coaches into the HoG system. A total of 342 trains have already been converted into HoG so far. Indian Railways has saved ₹800 crore every year by implementing new HOG technology, according to the official. Currently, the cost of power is over ₹36 per unit. With the implementation of the new HoG technology, the power will cost ₹6 per unit.
More than four lakh additional berths will be available to passengers everyday when the railways will move to a HoG technology. Officials say by October 2019, over 5,000 coaches of the Indian Railways will operate on the new technology.
All the new LHB coaches that are being made at the production units are being made HOG compliant. 284 more trains are to be converted into HOG by the year end to be resulting in more savings, said Agarwal.
The conversion work has been allotted to zonal railways and field officers. Once the conversion is complete, Indian Railways will save around ₹1390 crore.
Number of trains that are already converted to HoG
Rajdhani 13
Shatabdi 14
Duronto 11
Sampark Kranti 06
Humsafar 16
Other Mail/ Express 282
Trains to be converted to HoG
Rajdhani 12
Shatabdi 08
Duronto 06
Sampark Kranti 07
Humsafar 08
Other Mail/ Express 243