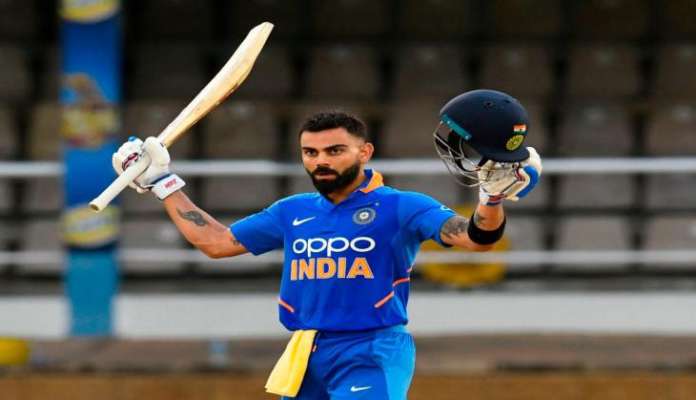 The second T20 match of the three match series was played between India and South Africa in Mohali. In this match, Indian captain Virat Kohli played an innings of 72 runs to help Team India win. The Indian team could never win a T20 match against South Africa at home. Team India led by Virat Kohli ended this drought by defeating South Africa in this match. Not only this, the Indian team has never lost any T20 match in Mohali and this record is also retained.
Virat Kohli scored the 22nd half-century of his T20 career in the match against South Africa. With this half-century, Virat Kohli has become the highest batsman to score half-century in International T20 cricket in the world. He has left compatriot Rohit Sharma behind in this matter. Rohit Sharma has 21 half-centuries in international cricket.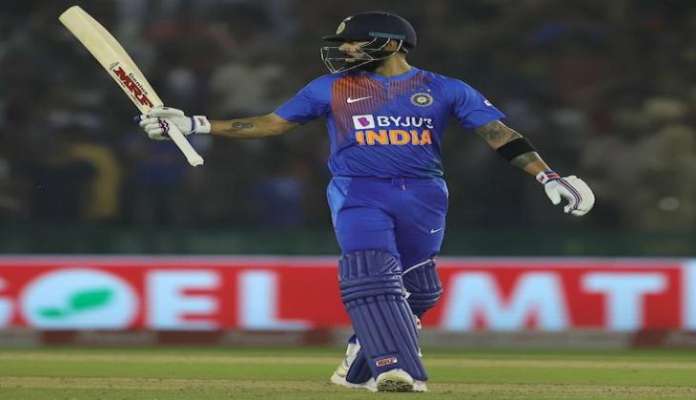 As soon as Virat Kohli scored 66 runs in the second T20 match against South Africa, he became the highest run-scorer in T20 International cricket. Virat Kohli has now scored 2440 runs in T20 International cricket. Earlier, Rohit Sharma was ahead of him in terms of scoring the most runs in T20 cricket. Rohit Sharma has 2434 runs in this format.
Let me tell, South Africa came out to bat first after losing the toss and in this match, managed to make 149 at the loss of five wickets in the prescribed 20 overs. In response to which Shikhar Dhawan's 40 runs and Virat Kohli's innings of 72 runs, India won the match easily.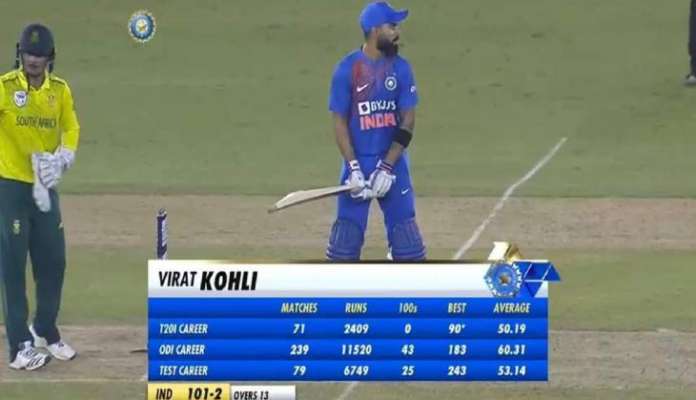 Virat Kohli, the number one batsman of ODI cricket, is also spreading his batting skills in T20 cricket. Virat Kohli is the first batsman in the world to have scored more than 50 in T20, ODIs and Tests. Virat Kohli's average has reached beyond 50 after South Africa's innings of 72 runs.